Capturing Life's littlest of Celebrations!
Your dream celebration begins here
One Sweet Celebration is a boutique photography studio that specialises in turning first birthdays into magical celebrations!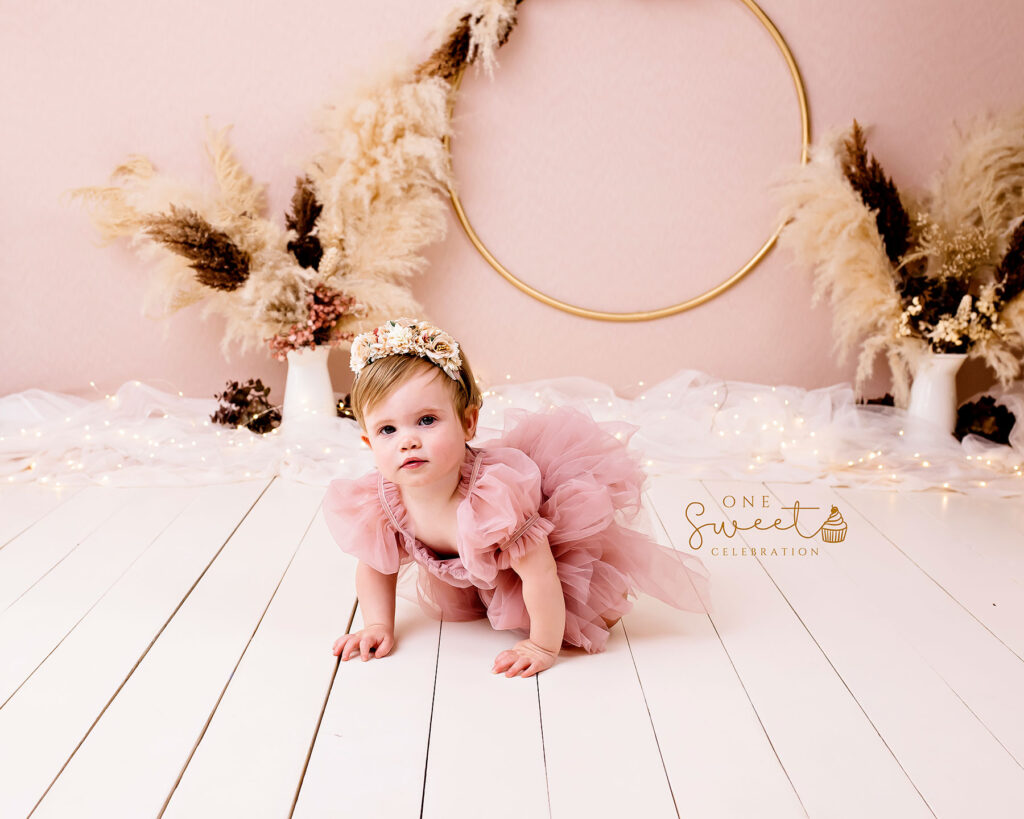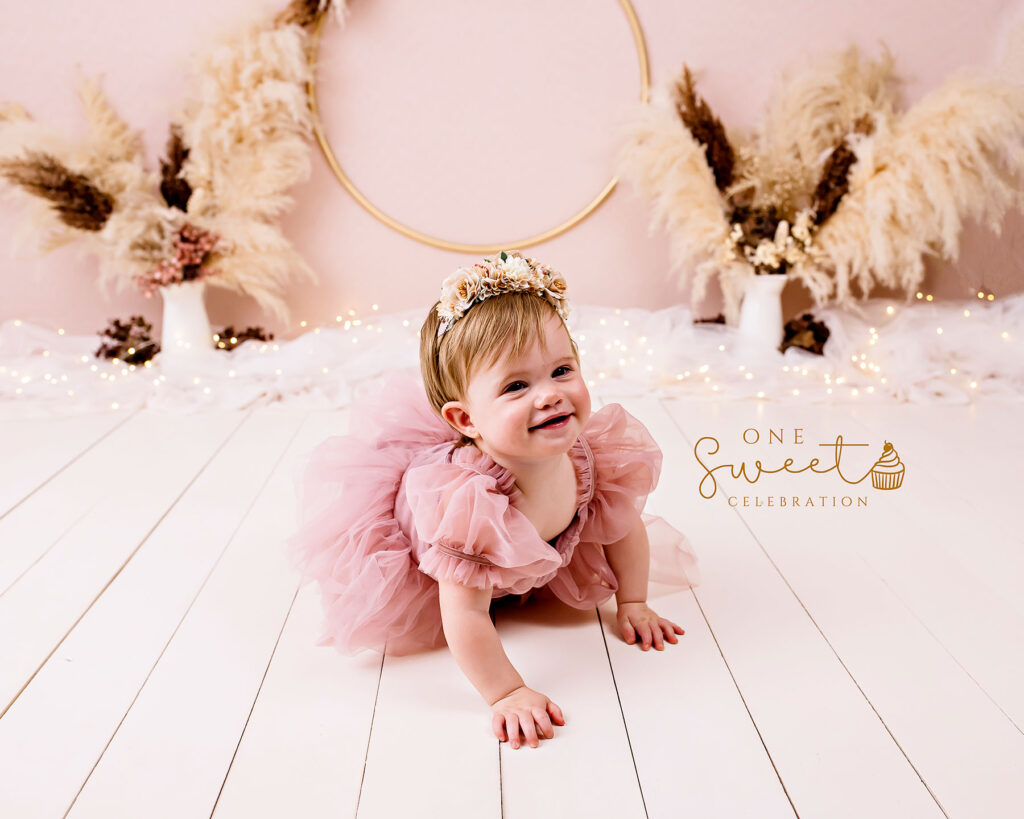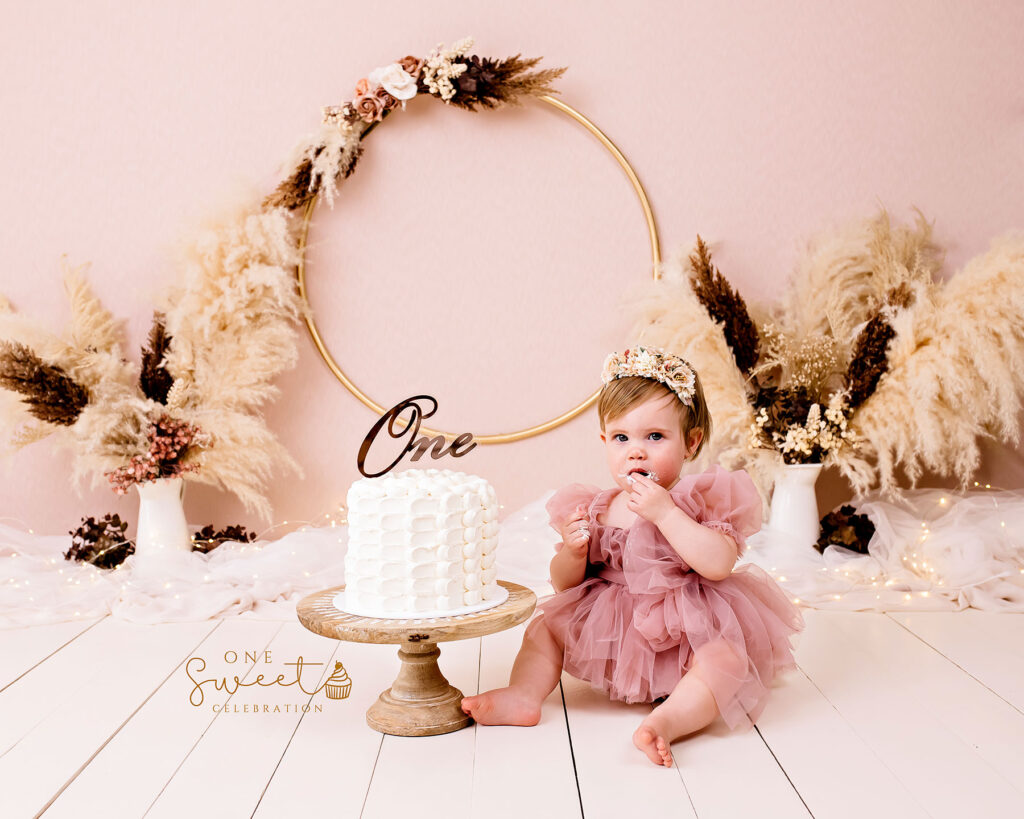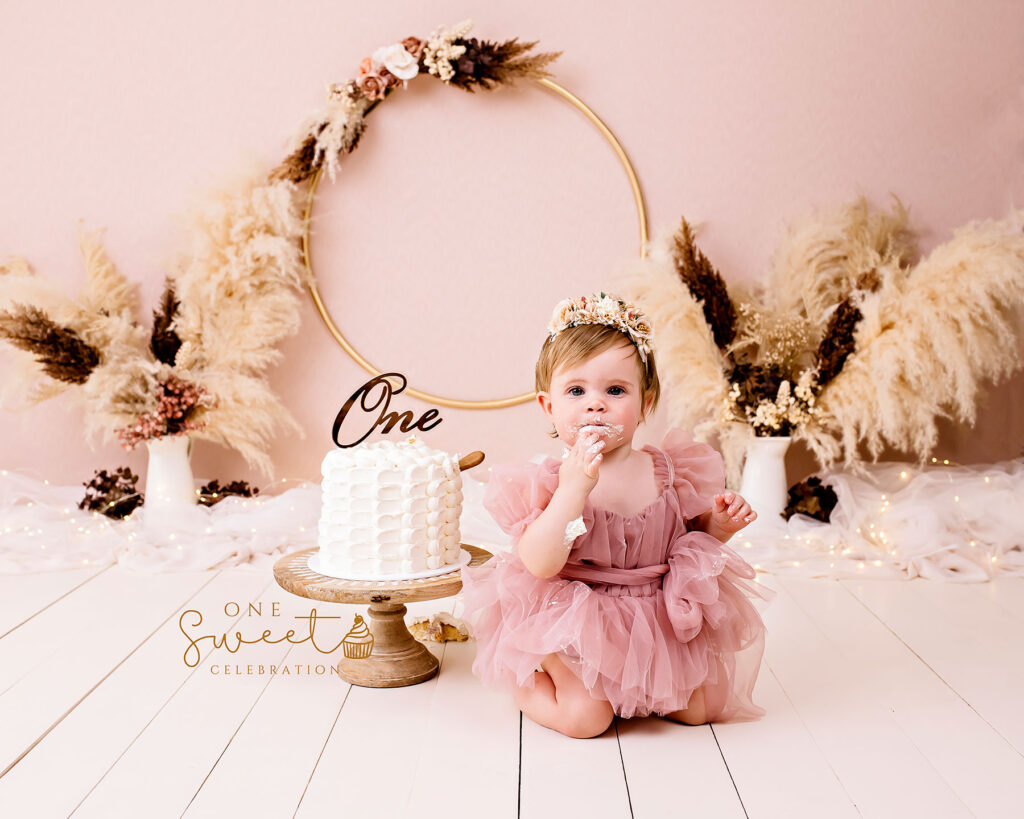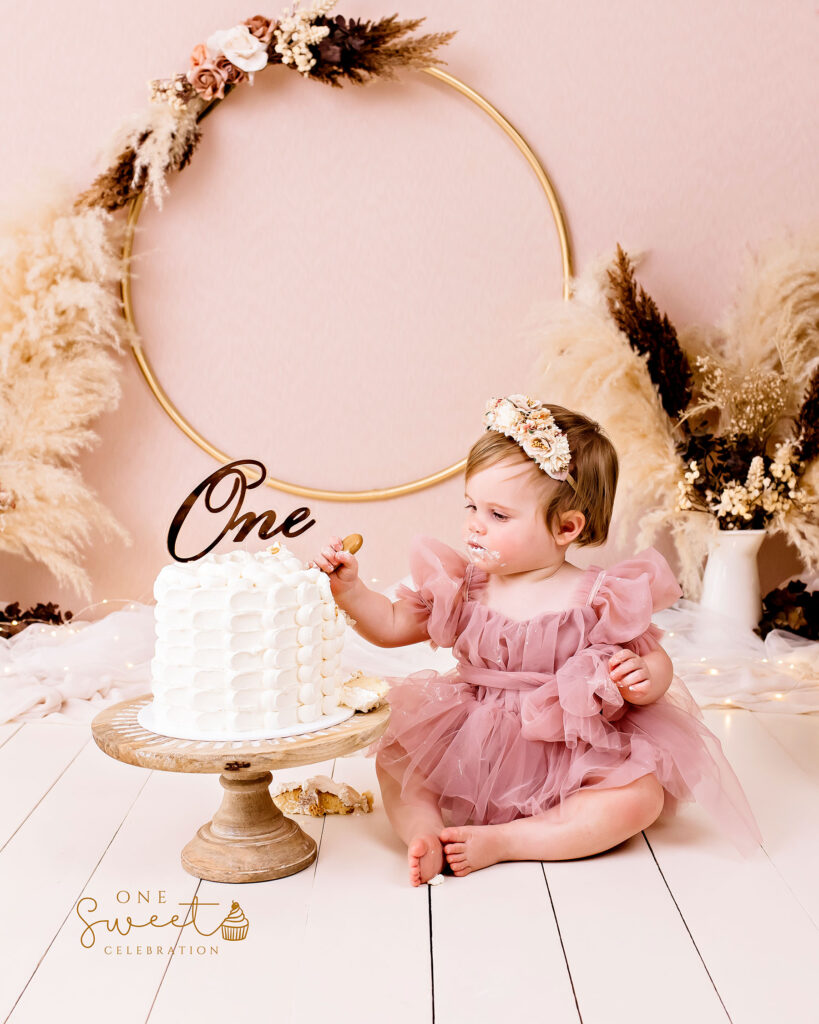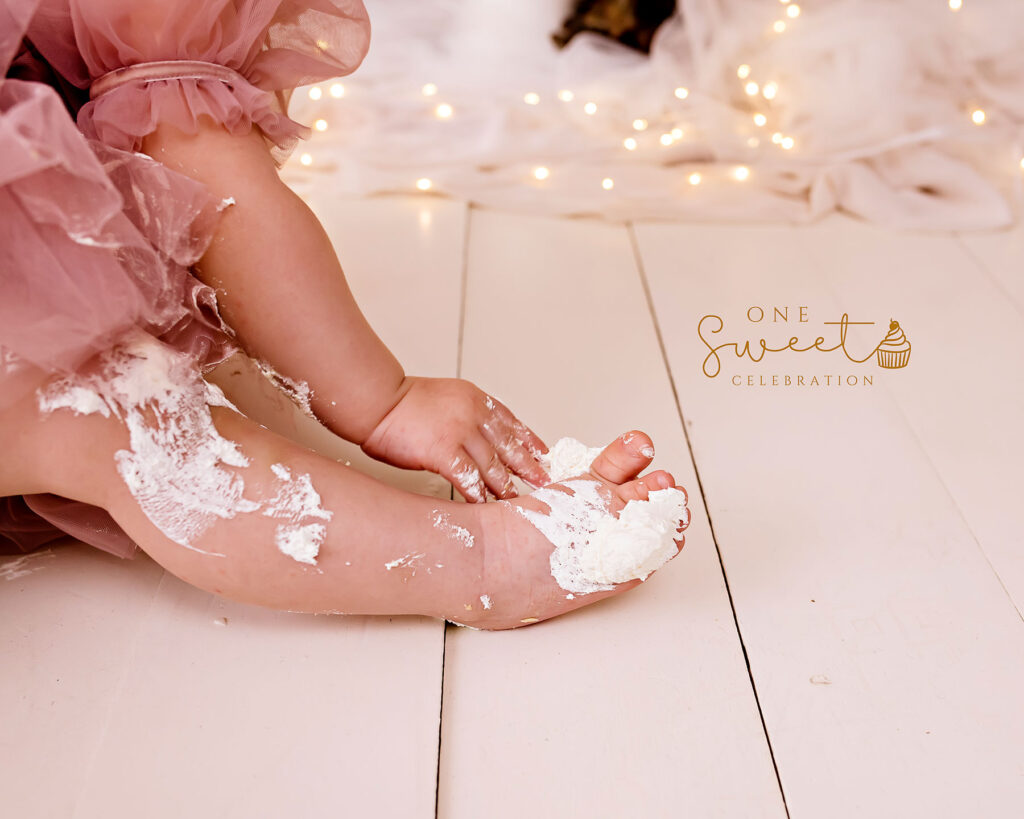 Book Your session in the studio today https://onesweetcelebration.com.au/product/session-booking-deposit/?v=13b249c5dfa9
Welcome to studio of
ONE SWEET CELEBRATION – CAKE SMASH STUDIO
We are best known for our cake smash sessions –
Capturing Life's littlest celebrations from Brisbane to the Gold Coast and all surrounding areas
Step inside the world of ONE SWEET CELEBRATION and
take a peek through our recent Birthday Cake smash sessions…….
Celebrating in all the magic that is that very first Birthday!
I invite you to step into my studio and together we can share in the
fun, delight and pure joy and create these images to be cherished for a
lifetime.
At the heart of One Sweet Celebration is capturing the magic of childhood.
We love to celebrate the magic that happens in
reaching one full journey around the sun and what
better way than with a giant cake with your parents smiling and cheering you on.
Each session adds a little bit extra of fairy dust on the glorious childhood memories……..
We also capture Newborns and Babies as well, feel free to
message me to chat further!
Looking forward to hearing from you, Rachel xx
www.onesweetcelebration.com.au
www.brisbanecakesmashphotographer.com.au