FACE CAKE KIT UNICORN I came across this useful link from Spotlight on creating a unicorn cake ( also has other options in the kit) – I have included the links to the kit down the bottom.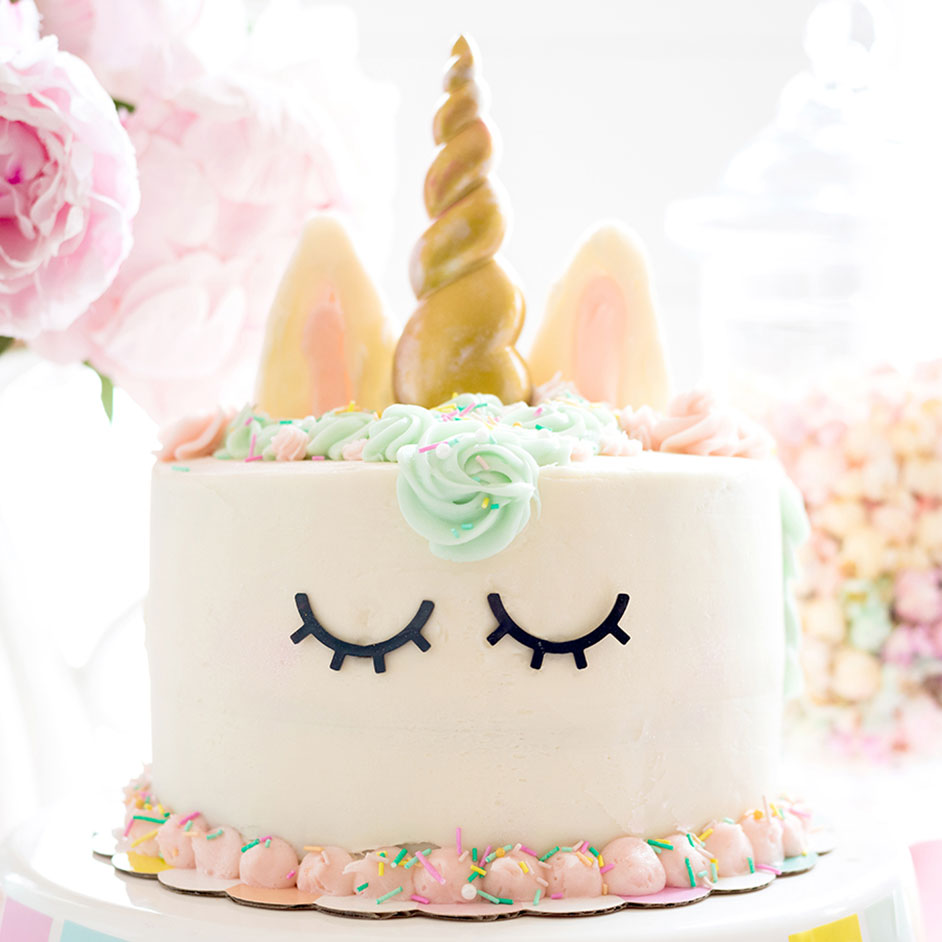 Level: Easy
WHAT YOU'LL NEED:
Sweet Tooth Fairy Cake Face Kit
Piping Bags
Large Icing Tips
Cake
Buttercream Frosting
INSTRUCTIONS
Step 1 – Bake your favourite cake recipe and allow to cool
Step 2 – Pick the Cake Face Kit pieces you want to use to create your unicorn. We used the horn, eyelashes and ears to create a simple unicorn.
Step 3 – Frost your cake and pieces as desired.
Step 4 – Then to finish place the pieces strategically on the cake to create your Unicorn Cake Face!
Step 5 – When done, wash and store pieces for next use.
Tip – You can mix and match all the pieces to create endless cake faces.
https://www.spotlightstores.com/projects/cake-confectionery-projects/face-cake-kit-unicorn-project
https://www.spotlightstores.com/party/bake-make-decorate/bake/american-crafts-sweet-tooth-fairy-cake-face-kit/BP80494792